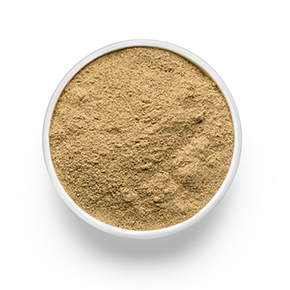 Shikakai Powder
Add to Personalized Shopping List
Save 10% on All Sizes!
Limited time only. Sorry, no rainchecks.
New Lower Pricing!
You have requested that we add a product to your Personalized Shopping List. We were unable to do this as you are not logged into your customer account. Please login to your Customer account or create a customer login. After logging in, please try adding this product again.
Average Rating:


Read Reviews
---

Customer Ratings and Reviews
Average Rating:

---
| | | |
| --- | --- | --- |
| Rating: | | 5 out of 5 |
Reviewed By: Alyce
Posted: Wednesday, June 20, 2012
Location: Harpswell, ME
Comments: Great quality Shikakai Powder. It works wonders for hair. Mix with other herbs and conditioner or oil for a hair mask, or make an easy tea rinse in the shower. My favorite herb for hair cleansing and conditioning.
---
| | | |
| --- | --- | --- |
| Rating: | | 5 out of 5 |
Reviewed By: Veronica
Posted: Wednesday, February 29, 2012
Location: San Mateo, CA
Comments: Being African American, I purchased this to add to my organic mud wash. I only used it once however, it left my hair very soft to the touch and easy to manage. I am also using this on my eleven year old daughter, and her hair is also much more manageable. We both have 4c hair. Just be aware that this powder will leave small particles in your hair that will come out with rinsing or combing. Also, the powder will cause your fingernails to temporarily become grey.
---
| | | |
| --- | --- | --- |
| Rating: | | 5 out of 5 |
Reviewed By: Laura
Posted: Wednesday, July 27, 2011
Location: Piedmont, SC
Comments: I bought the Shikakai to use with Aritha and Neem, and am so far very pleased. I bought the 2-ounce size, which is approx. 1/4 to 1/3 of a cup and should easily last me a few months. My only quibble is that I like to know the country-of-origin on every product I buy and hope that in the near future this info will be provided with the product description.
---
| | | |
| --- | --- | --- |
| Rating: | | 5 out of 5 |
Reviewed By: Krithika
Posted: Tuesday, September 14, 2010
Location: Novi, MI
Comments: Shikakai Powder is one of the best herbs for hair. Even though it is a bit granulated, it is good for your hair. Mix it with aritha powder and other berbs amla, bringraj, neem, brahmi and aritha for best results.
Total Number of Ratings: 9